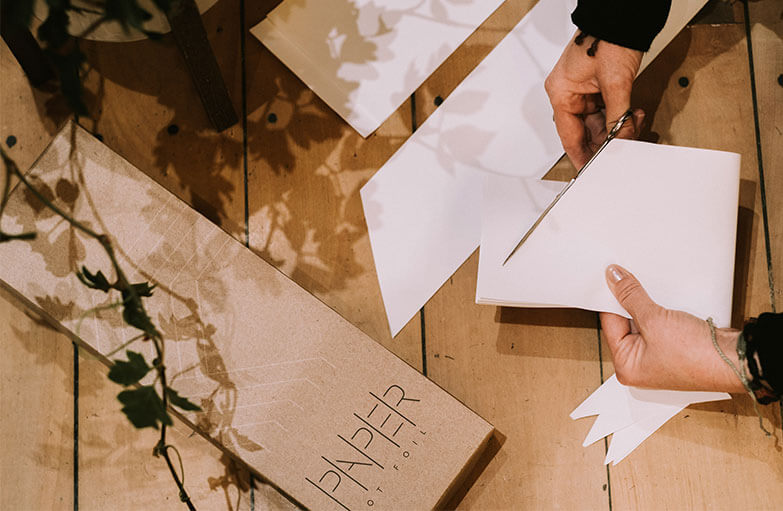 Paper Not Foil
Paper Not Foil is a truly sustainable alternative to wasteful and non-biodegradable aluminium hair foils. Manufactured from recycled industrial scraps, principally stone (Calcium Carbonate), this mineral paper is made with very low carbon emissions and uses zero water in the manufacturing process. Founded by hairdresser Amanda Buckingham, Paper Not Foil was created after discovering her salon was going through 2.5km of tinfoil per month and after a lot of research Amanda found that nothing existed that had no detriment to the planet. Thus, Paper Not Foil was born! Uniquely, once a salon has finished using a Paper Not Foil sheet, it can be recycled through any paper or soft plastic recycling systems and if the product has been diverted to a recycling plant to produce energy - where it is burned or furnaced - it will not cause any toxic fumes or damage, yielding no carbon footprint. If placed in landfill, the product will start to break down in a matter of months from the sun's UV, degrading naturally into an egg-shell texture until only a dust powder residue is left.
Key Features:
Washable and can be reused several times reducing single waste
Made using significantly less energy than foil
Degradable in landfills without producing toxic waste
Easy to use and faster with many creative uses
More comfortable for the client
Quieter
Produced without using water, acid or bleach in its manufacturing process along with renewable energy
Fully recyclable
Waste free – it is produced from waste materials and any reject paper is recycled into new paper or through recycling streams made into new products
Each pack of Paper Not Foil's contains 500 sheets - equivalent to 200m – which can be reused up to three times. For stylists' ease, each sheet can be cut to any required size. Popular sizes are in ½, ⅓ and ¼, but you can also get creative by cutting into smaller sizes or cutting the corners off. You can simply cut multiple at once with scissors or leave them at the length they come.