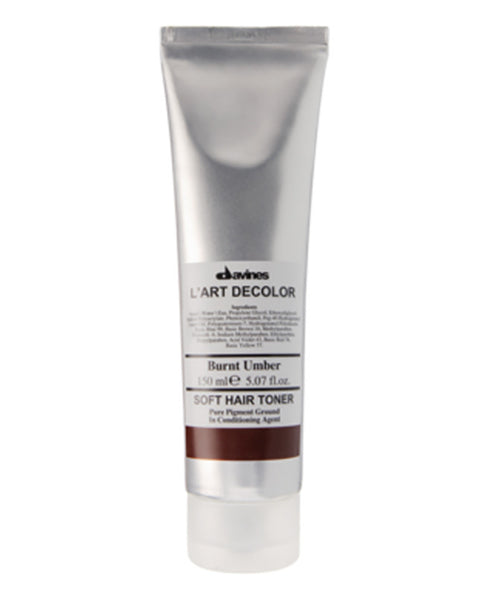 L'Art Decolor - Brown Toner
Cream-gel containing emollient agents and brown pigments.
A concentration of pigments in a cream-gel to create toning effects during lightening when mixed with the bleaching powder or paste. The direct pigments enhance or contrast the natural reflection shown by the hair during bleaching. The Brown toner pigments enhance the hazel reflections.
Genuine Products

Free Delivery
Above AED 150

Secure Payments