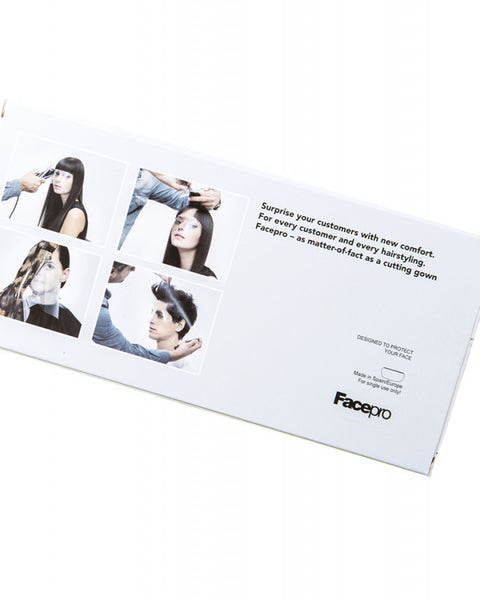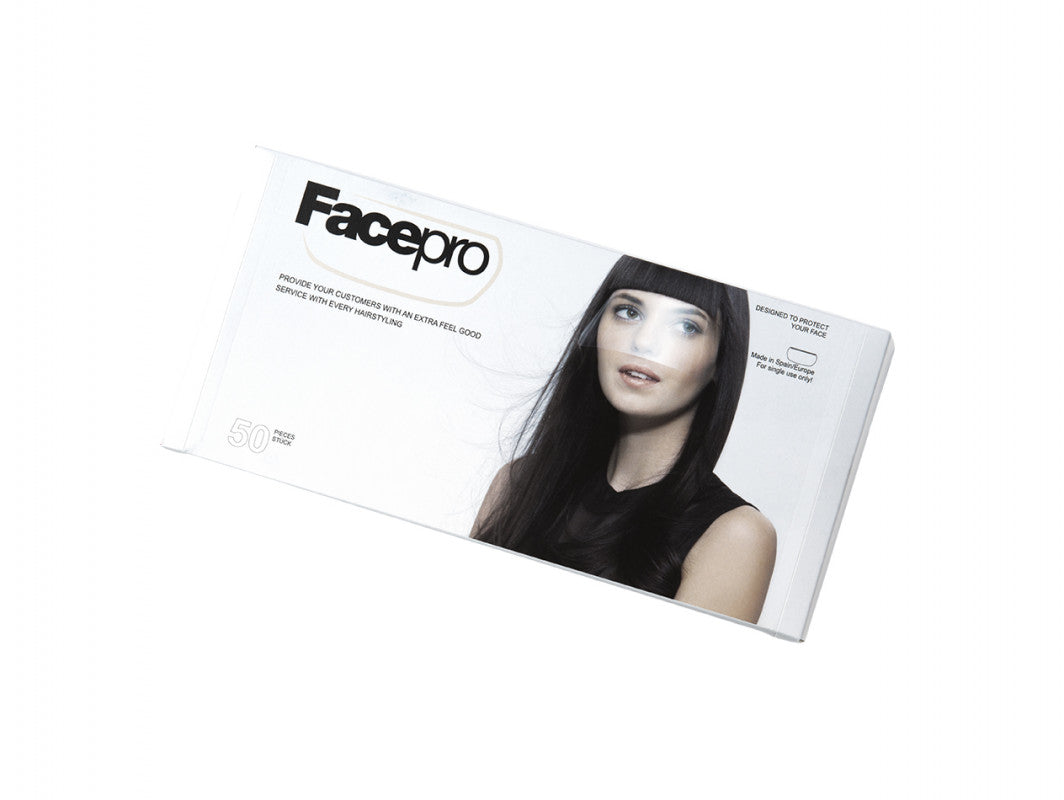 Facepro Mask
A thin protective shield that protects the face from hair clippings.
The FacePro is a simple yet industry changing innovation - A thin protective shield that protects the face from hair Clippings. FacePro provides 100% protection for eyes, mouth and skin during haircuts and styling – perfect for stylists and customers. The thin, soft film is an easy-to-use facial shield while cutting, blow-drying or coloring hair.
FacePro consists of a soft, PET transparent film. Both the film and skin adhesives used are dermatologically tested for optimum skin compatibility.
FacePro is easily applied via adhesive strips on the customer's forehead just above the eyebrows. Eyes, mouth and skin are comfortably protected by the soft, transparent film and remain clean. The customer can relax and watch the stylist at work, chat with him or read in peace, without uncomfortable hair clippings disturbing him or her.
With FacePro the hairdresser can offer customers and models a totally new type of well-being service. Whether it's used to protect the face when dying/treating the hair or as a rest for hair clippers and scissors, the FacePro makes it easier for a hairdresser to cut a perfect fringe and protects the client's eyebrows and lashes.
Sold as a pack of 5 pieces.
Genuine Products

Free Delivery
Above AED 150

Secure Payments